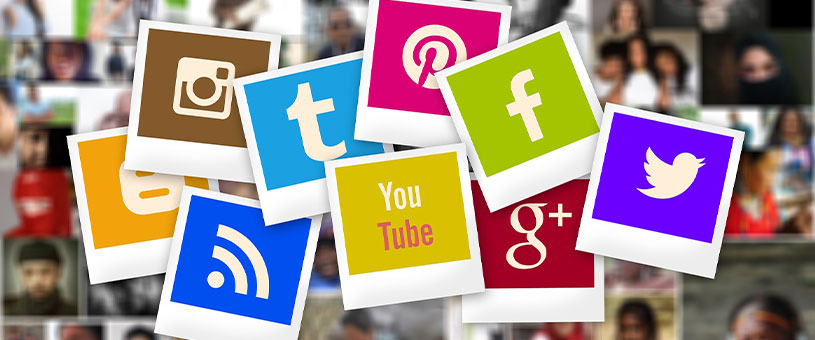 Business today largely revolves around social media platforms. With this shift in the business landscape, an entirely new set of challenges arises for business owners: What kind of content do I want to create? How often should I post? What platforms should I be on? And so on, and so forth. Social media for business isn't as complex of a machine as it's been made out to be, but there are certainly expectations that need to be managed, and there's also a lot of value in choosing a manageable structure and strategy for your social media marketing efforts.
We have yet to meet a business owner who didn't hate having to worry about creating content. The reality is that business owners are busy enough as it is, and telling them that content creation needs to be a part of their life is often very unsettling and overwhelming for them. As one of many marketing agencies that offers social media marketing services, we at New Moon Strategy wanted to offer some guidance, insight, and direction on this topic.
Today on the Launchpad Blog, we're discussing what the purpose of social media for business is, common misconceptions, and what kind of value lies in having your social media marketing managed by an agency.
Social Media For Business: What's The Purpose?
Let's begin with purpose, as one of the most common questions we get is "Do I need to be on social media?" The short answer is yes. The longer answer is that it depends entirely on your goals and your business.
The primary function of a social media presence is not actually to close sales. It may be the underlying goal, but the primary function is actually to drive engagement – to get people to talk about your product or service. Social media acts as a longer, more complex channel of the customer journey – a channel that often drives qualified website traffic to your site. Meaning, social platforms are generally where a brand will establish credibility, create a consistent brand identity, and create consistent brand messaging. A good social media strategy will generally seek to educate the target audience as well.
Social media has massive potential for audience reach, including loads of people who haven't purchased from you yet. This allows an audience to familiarize itself with your brand's personality, messaging, and tone before they even get to your website.
Social Media For Business: Common Misconceptions
The next component to be aware of in the conversation of social media for business: Misconceptions. Most business owners have a lot of incorrect assumptions about social media, but here's the reality of using social media for your business:
You don't need to post everyday to be successful with it
You don't need your content to go viral to be successful (In fact, your content likely won't go viral, as this usually only happens when a platform is much, much newer and the machine learning algorithm is still trying to understand what kind of content to serve people)

You also aren't going to get rich overnight

You don't need to spend thousands per month in order to effectively market yourself or your business
Your follower count is not the determining factor of success. Engagement is much more important.
Social Media For Business: Why Hire an Agency?
Now, let's discuss the value of hiring an agency for your social media marketing efforts. The primary value of hiring an agency is in the structure that they provide you with for your social media marketing efforts:
Consistent brand messaging & tone

Aesthetically consistent content, meaning your posts all match your brand image.

Development of a social media strategy

Curated, aesthetically pleasing feed
Define a posting schedule that works for your goals. For some clients, that might be everyday. For other clients who just want to maintain a presence, that can be as little as twice per week.
Calls-to-action (CTAs) in your posts, ensuring that your content is crafted in a way that drives conversions or business goals.

Hashtag Research

An agency ensures that your content is getting out in front of the right people.

Streamlined Process

Social media marketing generally requires you to work with the agency anyway, but they'll provide you with a structure that mostly removes you from the day-to-day and really just requires you to sign-off on content.
Don't spend time worrying about whether or not you posted that day. The agency handles it. Most business owners want to free up time!

Effective, Engaging Content

An agency knows how to structure content to drive engagement and get people to ask questions, message you, comment, tag a friend, or share with their network.
Social media for business doesn't have to be such a complex machine. It's really about creating a strategy that works for the business's goals, and what the business owner wants to commit to in terms of time. As a full-service digital marketing agency, New Moon Strategy offers social media marketing services from content templates, to content creation, strategy outline, scheduling of posts, and much more. We can take on as much or as little as you'd like!
Contact New Moon Strategy to get started with your social media marketing project today!