An area of marketing where many people struggle is branding. Businesses and marketers alike tend to have trouble creating a thorough, cohesive, and consistent brand. This is partly due to the fact that branding is a unique challenge in every instance – no two branding projects are ever the same. However, successfully creating a brand also has to do with meticulously planning and knowing which parts of the brand and persona you're defining.
This can be particularly true of logo design work, where a business owner, understandably, wants their professional business logo to be perfect. Busy logos very often distract the receiver and miss the mark by communicating too much, while overly simple logos often fall short of communicating any message. Learning the sweet spot for the creation of a specific business and persona is what allows a marketer to make a branding project successful.
A logo is the outward facing representation of your brand – setting the tone, communicating your message, defining the persona, and doing so much more for your business. This is why when Veraison Leadership Group (VLG) approached the New Moon Strategy team with nothing more than a concept, we were very excited to bring the idea to life with a professional business logo that would serve their business for many years to come. Today on the Launchpad Blog, we're excited to share more about what the logo design process with VLG looked like.
The basics: Who are they and what do they do?
VLG is a leadership consulting business that focuses on high-level managers and executives. Their coaching is about creating better leaders – both within organizations and as human beings. VLG's services focus on workplace culture and creating a better environment for organizations as a whole. Veraison Leadership Group offers coaching workshops & seminars and leadership consulting services to organizations.
The basics: What does Veraison mean and how does it tie into their logo and business?
In grape-growing, veraison refers to the onset of ripening. This is most commonly seen as green grapes changing colors to the iconic purple tone. VLG uses the tagline "the ripening of leadership" to equate this grape-growing phenomenon to their coaching programs – services where they help leaders refine their skills so that they are more prepared to lead others and have more responsibility in higher positions within the organization.
The challenge: What did they want in a logo?
VLG wanted their logo to play into the concept of grape-growing without portraying an image of a winery – they still wanted the grape-growing elements incorporated into the logo, but it had to be subtle. Even some of the timelines used in grape-growing are applicable to VLG's services, so there's a lot of consistency and overlap between the brand's persona and the grape-growing process. Our challenge as marketers was to meet the client's request of having a subtle grape theme, while maintaining a classy, professional logo that didn't look like it was for a winery. The finished product still had to communicate a persona that made VLG look like an expert in its respective niche – leadership consulting.
Deep Dive: From start to finish
Preliminary Info:
The first step to designing a logo from scratch is understanding the client and their business, taking time to learn how that logo needs to be received in its respective niche. We start by learning about our client's business, and noting the must-have elements that the client wants to see in the finished product.
Once we have a solid foundation of information to build the logo with, we ask critical questions that help the client hone in and more clearly define what their vision is. We commonly ask questions such as "What does this logo need to make people think about your business?" and "What should this logo make people feel?" How the client answers these questions is ultimately what helps us make a one-of-a-kind logo that suits the needs of their business. Last, we add the unique touch of New Moon Strategy, and we create a concept that we can start putting together.
The information we gathered from Veraison Leadership Group (VLG) told us that this logo needed to be appropriate for multi-million and multi-billion dollar companies. It had to fit the theme of wine and grape-growing while still being professional and relevant to its industry. VLG told us that the only real requirement was for the logo to incorporate grapes in some way, but that it had to be subtle and again, couldn't look like it was for a winery.
Creating The Design:
So, what was this design going to look like? Our team decided that we wanted it to have elements that looked like a grape vine, and some way to show the shift in color from green to purple/red. We had an idea to incorporate elements of the text into the vine and make some of the text look like a branch, and we had some ideas to show a progression of grapes growing along the vine.
Round 1:
In our first draft of the logo, we quickly threw together a rough design that had some of our initial ideas. This design was to serve the purpose of starting to think visually with our initial concepts. We started with a sketch, and then put together an initial concept in photoshop.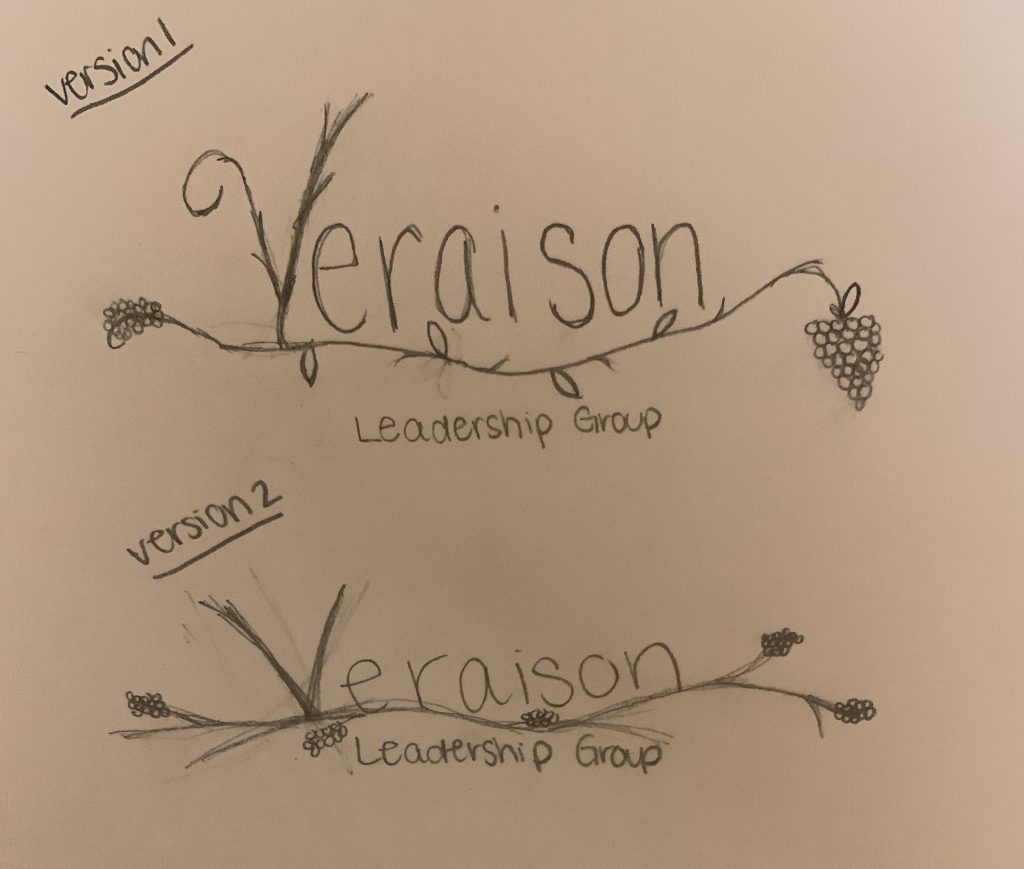 Round 2:
Next, we tested out some different designs for the vine and we wanted to see what it would look like with the "V" as a branch. We tried designs with lots of grapes and lots of leaves. We even considered some more elegant designs for the vine.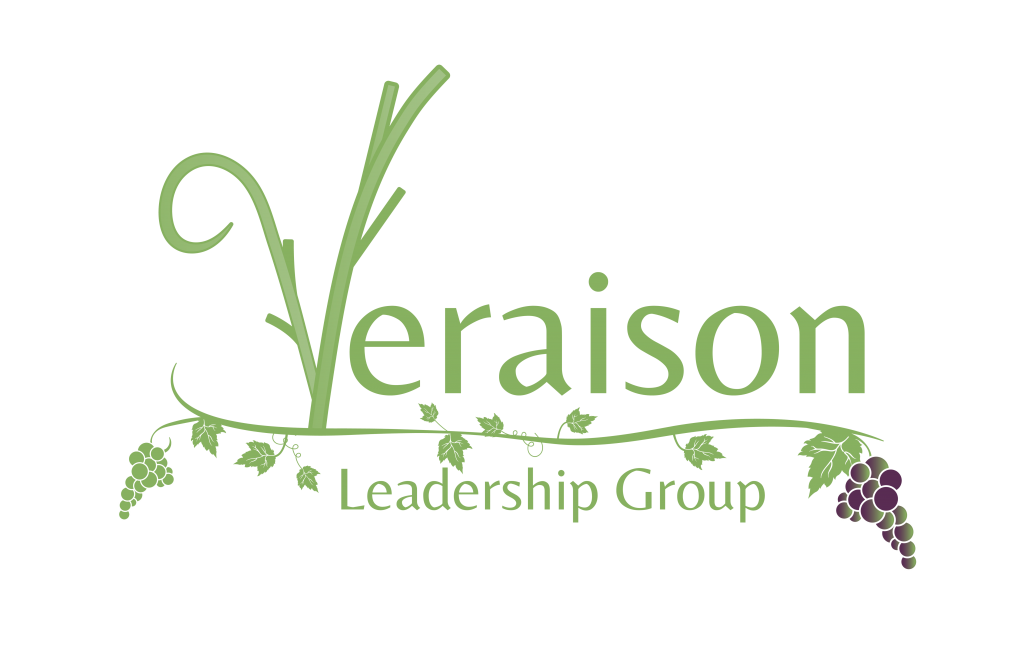 Round 3:
Next, we removed some leaves, tried out different vines, and even added different styles of grape clusters. We also started adding in grape buds – a process that would end up taking a lot of small tweaks and fine-tuning.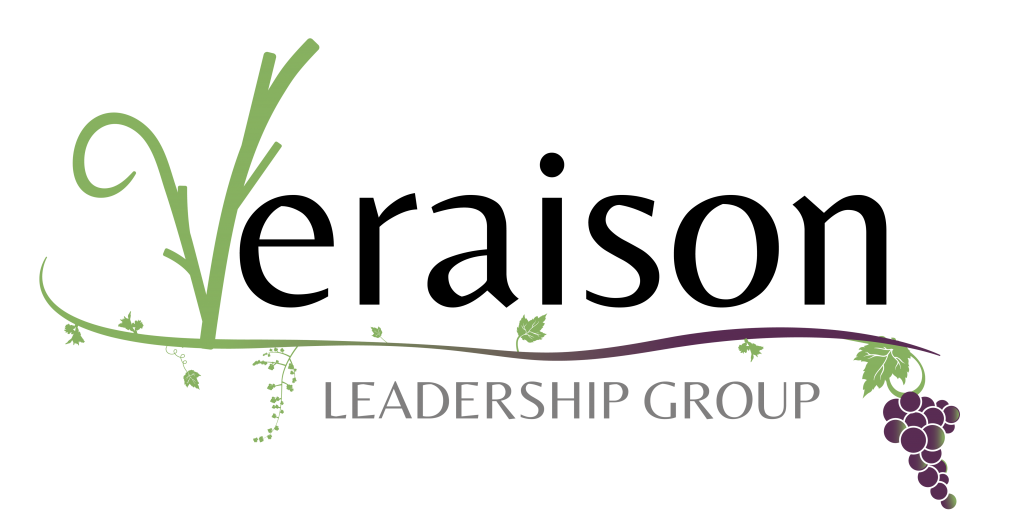 Round 4:
At this point we had worked with the client enough to know which elements we wanted and which elements had to go. We decided to keep the vine simpler, but by adding in brown to the logo, it communicates the message of a vine or branch. By keeping the "V" in more of tree branch style, this theme stays consistent throughout the logo. We made the decision to use this vine to show a progression of grapes ripening, with small grape buds at the beginning of the vine, and a full cluster of grapes at the end of the vine – signifying the leadership development of high-level managers. We put the finishing touches on this logo by keeping green inside the grapes in the full cluster. This touch was a reference to VLG's services and programs – the programs won't make people perfect leaders, but it will equip them with the tools to work to become one. Thus, leaders aren't perfectly "ripened" by the end of these programs, so there's still some green in those grapes. The final tweak that we made was for the gradient in the word "Veraison" – a slow shift from green to purple. We tried some different gradient types and some different angles for the gradient, and we ended up with a simple, classy logo that our client was over the moon about!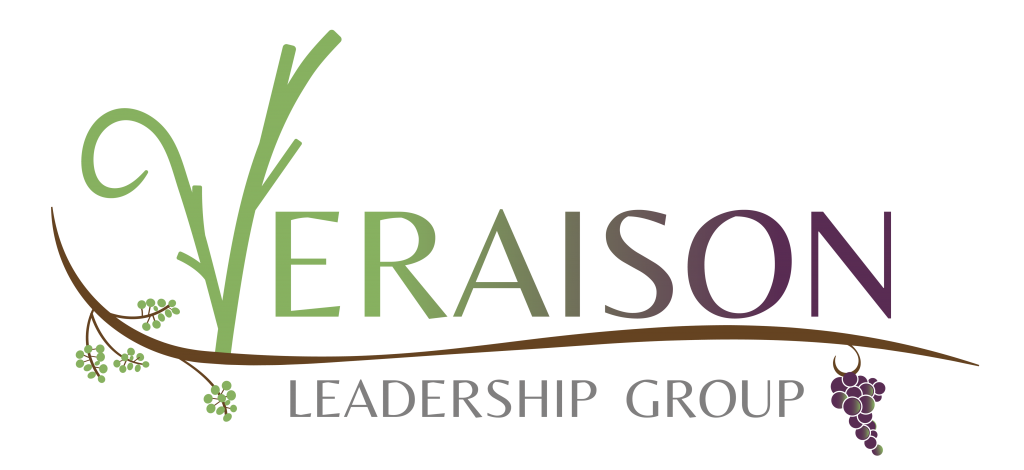 Finish:
The final product was a logo that kept the simple theme needed for the business world, while adding its own personal touch of uniqueness. Our client was thrilled with the logo and now we're on to the next step – creating a brand board!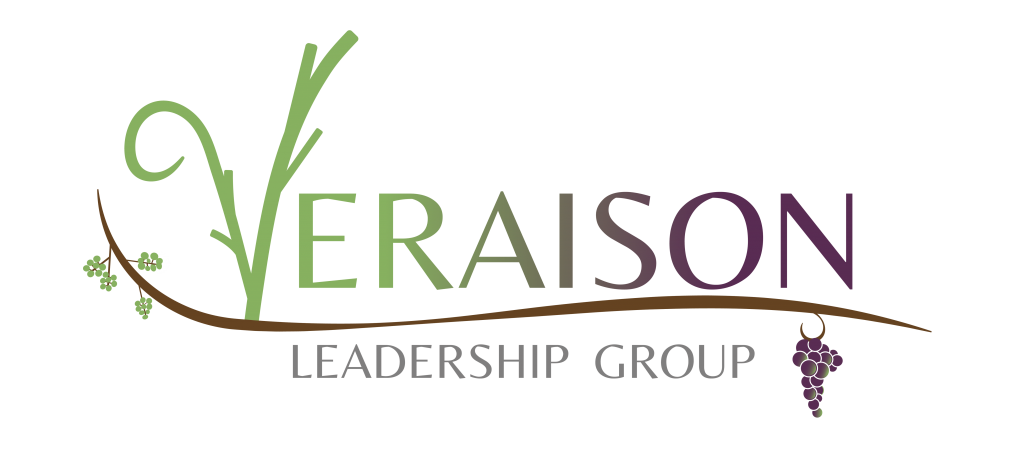 With a brand board and brand guidelines in place, Veraison Leadership Group will be able to keep its messaging and tone consistent across all marketing channels. While brand guidelines are very often overlooked, they're an element of marketing that is vital to creating a successful brand.
In total, this branding project took about two weeks to complete. Here's what the client had to say about working with us:
"Working with the New Moon Strategy team was a delight, considering the hectic nature of starting my own business. They actively listened to the concept for my business, my concerns with a logo and my lack of understanding of what they do! Their approach was consultative, their goal was excellence, their experience & expertise was evident and the result was an amazing logo to get my business off and running!"

– Veraison Leadership Group
Whether you need a logo made or you need to create an entire digital platform, contact New Moon Strategy today for all your digital marketing needs!