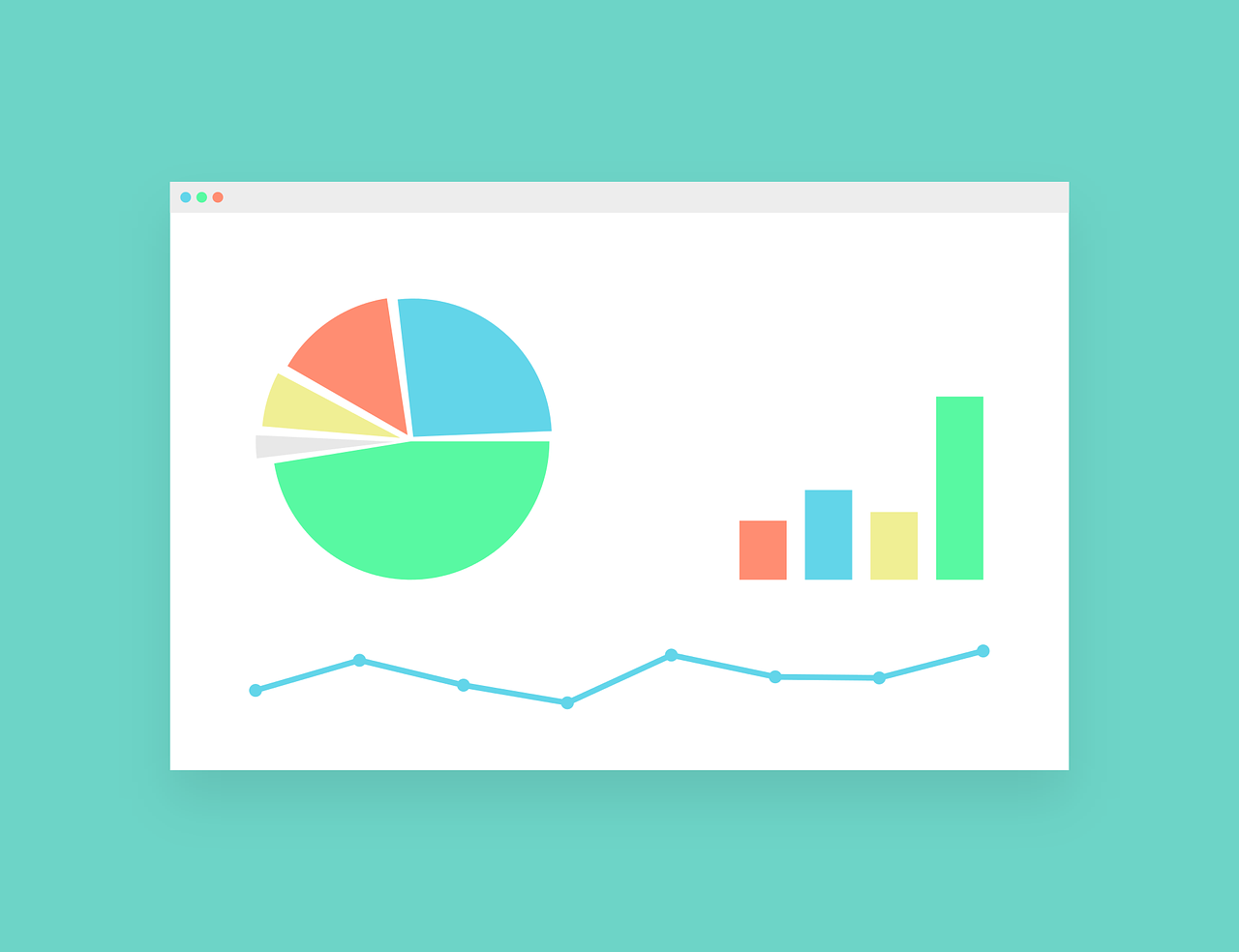 It's no secret that every credible business today needs a website. But as we've mentioned before, not all websites are created equal. Using a website to the advantage of the business means collecting data with that website and knowing how to use that data to create actionable change and optimize your business. The most common tool that is found on virtually every business website across the internet is Google Analytics (GA). But GA wasn't always so easy to implement, to understand, and to optimize a brand with. Today on the Launchpad Blog, we're discussing what website analytics are, why they're important, how they used to be used, how they're used today, and we'll even discuss some key metrics to make note of in order to optimize your business!
What are website analytics?
Let's start our conversation of website analytics by defining what they are. Website analytics give website owners the ability to collect data on their visitors. By visiting a website and interacting or engaging with it, you are consenting to that website's use of cookies. Cookies have many forms and functions, but in the conversation of analytics, cookies are how website owners collect visitor data. This data tells website owners how visitors interact with their website – how long they spend on pages, how many pages they viewed, the total time they spent on the site, and so much more. This data can be used to improve page load times, website structure and navigation, user experience, and more.
The progression of website analytics
Before we talk about why GA is such an invaluable and accessible tool today, let's give a little background on how we got here. Years ago, using GA or a website analytics tool wasn't a simple process. The nature of gathering analytical data on a website requires a tracking code to be placed on every single page. Analytics used to be a complex tool that required coding knowledge or a developer, in addition to already expensive website costs. Additionally, it used to be very common for this code to break elements of the website, leaving many website owners to choose a sub-optimal user experience in exchange for some analytical data. GA also didn't always have conversion tracking, which means that website owners weren't able to collect data that lead visitors to product purchases or a form/application submission. Even if one were able to get analytics on their website, it would have to constantly be monitored for performance because future website updates could interfere with other elements and code on the website. Last, reporting with this data usually required expensive 3rd party tools. In short, website analytics and/or GA used to have a much more complex implementation process, for a much smaller upside.
Analytics today
Today, the landscape of website analytics has changed monumentally. Placing the code to activate your website analytics is a much more straightforward process. Most website building platforms or Content Management Systems (CMSs) are completely integrated and optimized for GA, which means it's not common at all for tracking codes to break anything or for elements of the website to break the tracking code with updates. Utilizing website analytics today is essentially a set-and-forget process that doesn't require expensive developers or large maintenance fees. There are a variety of tools one can use to automatically implement the necessary tracking codes onto every page of your website, and there is far more data available today, such as demographic information, data that tells you what URL referred your website traffic to you, data that tells you how many people exited on a specific page, or how many people entered on a specific page, etc. Nowadays, GA even offers in-page analytics that will show a website owner the percentage of visitors that clicked a button on a specific page – an invaluable data set for optimizing specific elements of the user experience. You can even use website analytics to analyze "user flow" – revealing the specific pages of your website that visitors navigate through in each session. Reporting on these analytics is also integrated right into the experience through Google's Data Studio. As you can imagine, the analytical data now available to website owners allows for total optimization of the user experience and sales funnel.
What kinds of metrics can website analytics track?
Now that we've discussed the journey of website analytics, let's take a look at some Key Performance Indicators (KPIs) that one might look at if they were using GA to improve their user experience and increase website conversions. Here are just a few metrics that a digital marketer will use to optimize a business website:
Avg. Session Duration = The average length of time your visitors stayed on your website
Landing Page = The pages that website visitors entered your website on
Bounce Rate = The percentage of visitors who didn't view more than the one page that they landed on
Users = Unique visitors
Sessions = Total number of visits to the website
Avg. Pages Per Session = The number of pages that the average website visitor views
Page Load Time = How many seconds it takes your page to load
A website owner or a digital marketer can use these metrics and so many more to understand what elements of the website are and are not working – making strategic decisions about what needs to be changed and what sort of restructuring can take place in order to improve the user experience, improve the conversion rate, and drive sales.
Website analytics have obviously come quite a long way, and they are an invaluable tool that now exist in every digital marketer's toolkit. Though this blog gives just a glimpse of some of the metrics that can be tracked, modern website analytics even allow for audience segmenting, observing a niche's buying behavior, creating "events" on the website (such as seeing how much of a video was viewed), and so much more. Website analytics are a free tool available to every online business. They have helped many marketers and website owners dramatically increase their sales. No business website should be built without analytics. Now that we've talked about what they are and what they can be used for… the next step is learning to read the data!
For help implementing website analytics on your website or other best practice marketing solutions, contact us today!