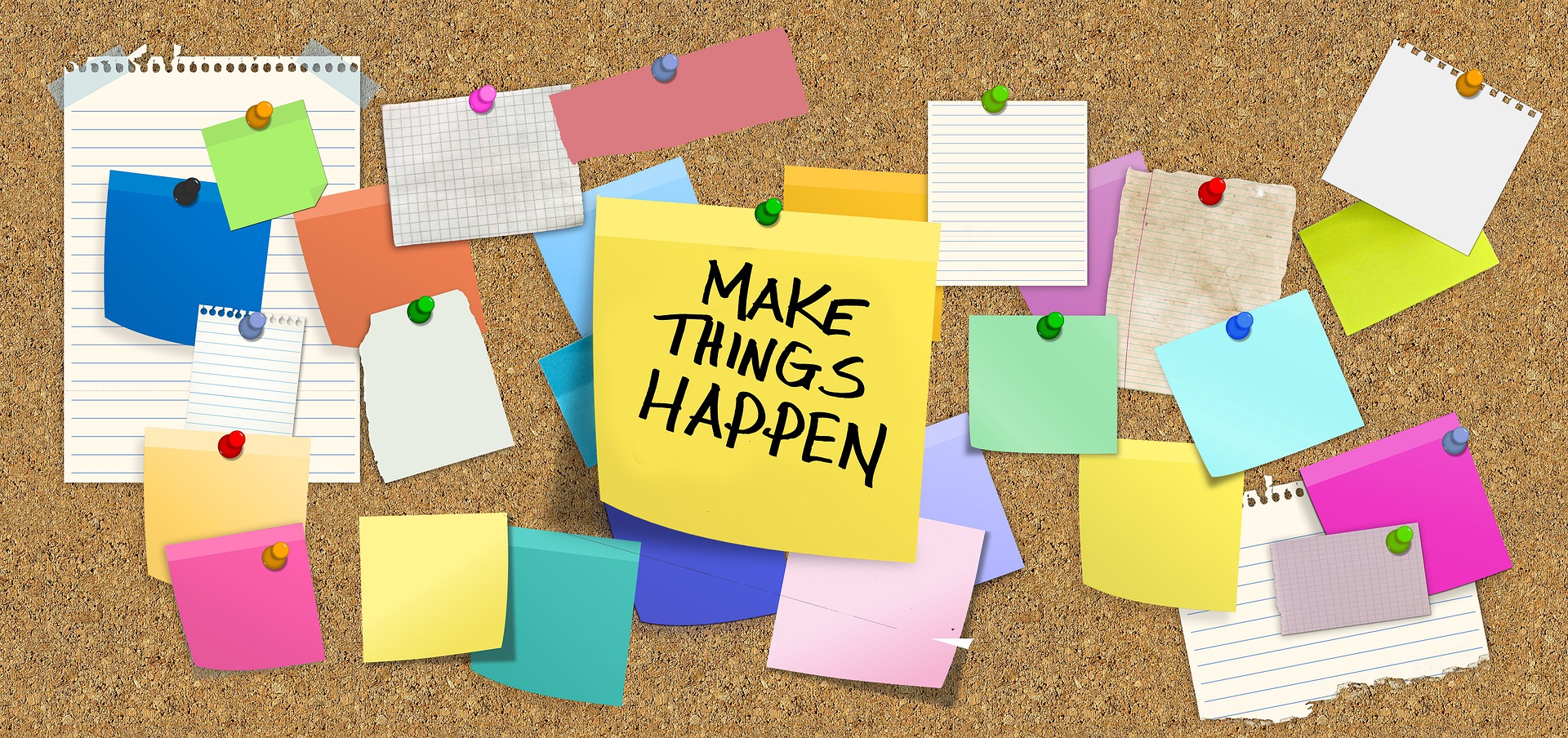 You may have heard the term before when discussing ways to run a business, but we're here to answer the question: what is project management? While we've discussed this topic in a previous blog article titled, The Importance of Project Management in Marketing, it can actually be used for all kinds of businesses, and even in your personal life! As a business owner, you likely have to keep track of all kinds of projects going on all at the same time. Understanding the structure of project management and how to use project management tools can make your life much easier!
*Compensation Disclaimer: This article contains affiliate links to a project management software that New Moon Strategy recommends. Should you decide to purchase this software from our affiliate link, New Moon Strategy may receive financial compensation for referring you.
What is Project Management?
Project Management is defined by the Project Management Institute (PMI) as "the use of specific knowledge, tools, and techniques to deliver something of value to people." This definition doesn't really say too much about what it actually is, so a better explanation is that project management is the process that guides a team's work to accomplish all project goals within a certain parameter (Guide to Project Management, Monday.com). 
As a business owner, you most likely have many projects going on all at the same time: website updates, advertising campaigns, social media projects, proposals, building a product, branding updates, budgeting, and so much more. All of these projects require multiple steps, they often include involvement from outside resources, and there are timelines and budgets that you're working within. Project management allows you to create a streamlined project plan for each project individually while also helping you to keep track of everything that's going on at the same time.
Project management is a specialized skill that is a full-time job in itself, so working with a project manager is almost always going to ensure the best results. A project manager will incorporate all of the following:
Project Planning / Timelines – This is the creation of the plan of what needs to happen, in what order, and what the timing of each step or task may be.
Capacity / Workload Planning – It's important to understand an estimate of how long each task will take so each resource's time (those working on the tasks) can be planned according to their work schedule, and also accounting for other tasks they have on their plate.
Time Tracking – Project management also considers time tracking to keep track of how long each task actually takes in comparison to the estimate. This is important when discussing the project's overall budget and if you are on budget or over budget, and what changes may need to be made.
Milestones – Each set of tasks is typically part of an overall larger milestone for the project. It's important to keep track of those milestones and how the project is progressing.
Team Collaboration – Project management will ensure that the full team involved in the project is kept up to date. This includes keeping timelines in place for each team member's tasks, setting up meetings for collaboration, gathering feedback from multiple places, and making sure the right team members are implementing that feedback.
CRM Integration – Oftentimes, project management software can integrate with a Customer Relationship Management (CRM) tool to help streamline the process that the Sales Team may go through when working with potential customers/clients.
Document Integration – Project management software is also used to house any documentation for the project in one spot so that everyone can access it.
Here at New Moon Strategy, we have used many different Project Management Softwares. After trying many different options, we have found ClickUp to be our absolute favorite tool. This platform incorporates everything that I mentioned above, plus so much more. It truly makes project management for our multiple businesses (and clients) a breeze. They're committed to constantly improving productivity and we've had nothing short of a great experience partnering with them!
If you're interested in trying ClickUp, you can sign up for 20% off the Unlimited Plan or 20% off the Business Plan by visiting this link!: https://clickup.com/?fp_ref=kate49?promo=NEWMOON
Our Experience with Project Management
Our COO, Kate, has been a project manager for almost a decade. She worked as a Senior Project Manager in marketing firms, managing every type of marketing project that you could imagine. With needing to manage multiple clients, multiple projects, and multiple team members – project management software was an absolute must.
Now, we use project management in our business, New Moon Strategy, where we also manage multiple clients and multiple projects. It allows us to ensure we stay on timeline and within budget, and always keeps us on track to make sure no tasks are missed.
We also use project management for our other business, New Moon Holistic Life. Kate is a certified holistic life coach, and she keeps track of everything that she needs to do for the business, such as: keeping track of clients, planning courses, planning and creating programs, marketing tasks, continuing education tasks, and more. So, you can see how this type of tool works for much more than just marketing.
We are also on the leadership committee for a young professionals group called SPARC, and we have just started to implement ClickUp with our team there! It's allowing us to keep track of marketing tasks, event planning, volunteering, and so much more.
Using a project management framework and project management software really can help you to scale your business and team much faster by planning everything out and being able to create timelines that you can all follow. It makes things efficient by planning everything out at the beginning of a project, and promotes productivity within your teams with everyone knowing exactly what they are responsible for and when it needs to be done. In short, project management for business owners is about creating organized, streamlined, efficient, and timely processes. If you haven't tried project management yet, we highly recommend it!