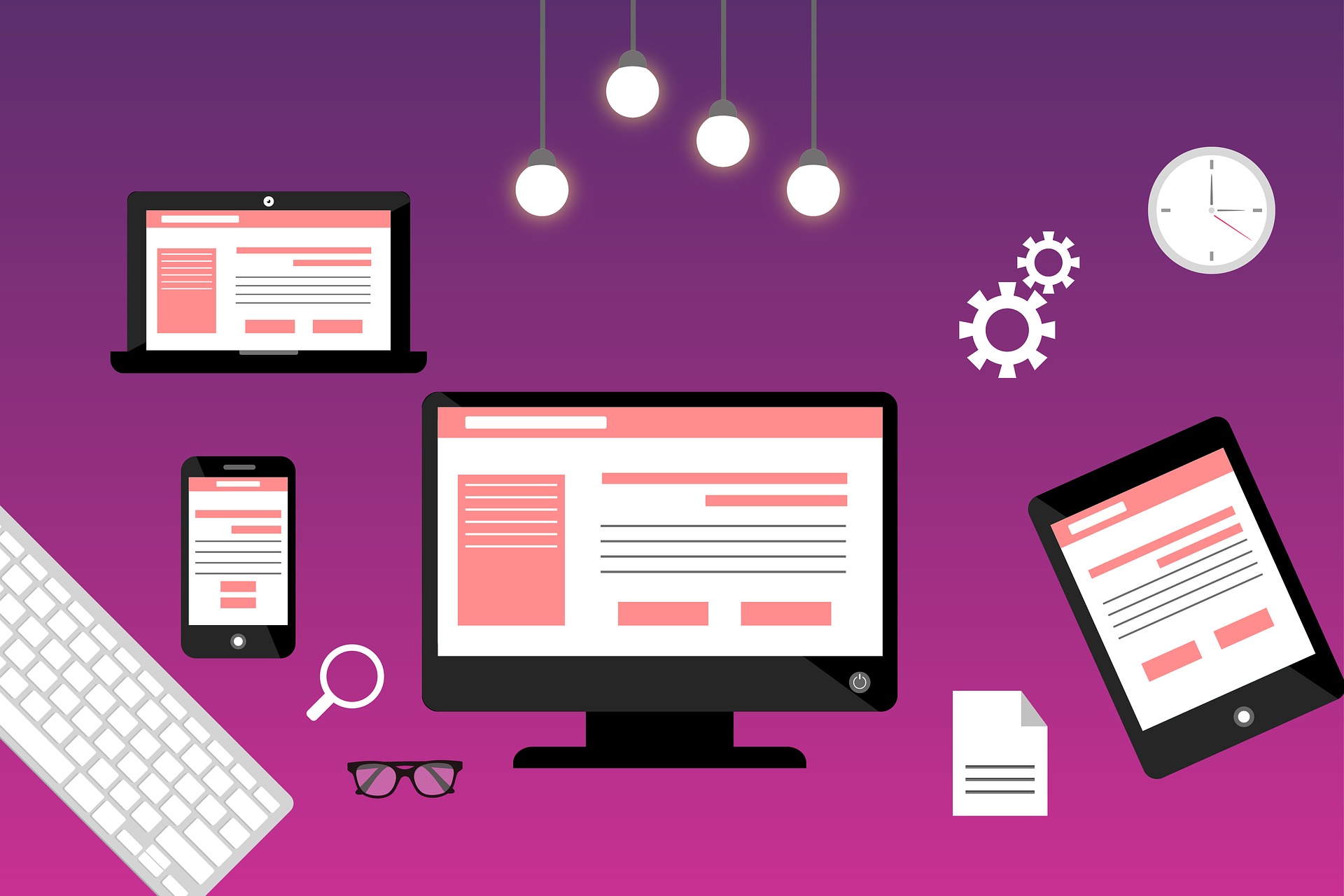 Web development today, just like the digital marketing industry as a whole, is in a constant state of change. Part of this change is that businesses that offer web design tools are constantly looking for ways to make web design easier and more accessible to businesses of all sizes. Cheap web development is a very common service, especially as more and more website building and marketing tools become more easily accessible and affordable. However, there's still no standard for website development pricing, nor is there a clearly defined list of what a website should have. Websites can range from $200 for an amateur or DIY build, all the way to $50,000+ for a custom website build.
Today on the Launchpad Blog, we're discussing the difference between cheap web development and professional web development, and the costs and ongoing services associated with each.
Your website is an investment
The first important component to note is that your business website is an investment, and just like a tattoo or a home renovation, you will absolutely get what you pay for. An investment in your business website is an investment in yourself. Is there really a difference between cheap web development and professional web development? YES! ABSOLUTELY! A professional web developer is trained in website usability practices, website design & development best practices, ADA conformance, and they have expertise in the industry. While that might sound like a bunch of useless jargon, the reality is that these are the elements you need in order to make sure that your website actually helps your business. Many cheap websites do not perform or convert – they frustrate users, and lead to drop-offs. There's a tendency to think that websites are all the same. This is not true – from the overall design, all the way to the backend data that search engine robots crawl to learn about your website, every website is entirely unique.
Your website determines your brand's image & credibility
You don't want your website to be like the little store in the basement of an old building, you want to be front and center, and easy to interact and engage with. It's not about having the biggest, boldest, loudest brand out there, it's about making sure that your brand's perceived value is strong and positive. Websites with a poor user experience don't convert, they actually lose sales for the business, and make website visitors have a worse relationship with the brand than when they visited.
There are numerous statistics from Stanford showing that users determine the credibility and trustworthiness of a brand by their on-site experience:
75% of users make judgments about a company's credibility based on their website's design.
94% of a user's first impression is based on the website's design.

Positive first impressions lead to a higher satisfaction rate.
The aforementioned link even contains research studies showing that first impressions can last for years.
Professional web developers are easier to work with and have protections in place
Another important note is that professional web developers put systems in place to ensure customer satisfaction. Oftentimes, freelancers and DIYers don't have these same protections. A professional web developer will have:
Project Management Systems – Use of a PM system ensures that your projects actually have a timeline and are delivered when agreed upon. This also means that you'll receive a timeline which identifies what part of the project is being worked on, when feedback is requested, and when the project is expected to be completed. There are no unknowns about your investment's progress.
Legal Contracts – These contracts define the agreements that are being made by the working relationship that is being established. Without these contracts, neither party is liable for not holding up their end of the agreement. If someone were to walk away from your web development project and there was nothing more than a verbal agreement in place, they aren't obligated or legally bound to hold up their end of the agreement and you may lose out on money.
Insurance – A professional web developer will have professional liability insurance in place. This means that if any of the work they did were to negatively impact your brand, you would be able to pursue legal recourse. Without the appropriate legal protections, such as a contract, this option could be harder to pursue/enforce, or unavailable entirely.
As a side note, when you work with a professional web developer, or an agency, or an LLC or corporation of some kind, your marketing services are tax-writeable. Meaning they can be counted against your income, as they are necessary costs of doing business. The same cannot be said if you are paying someone under the table for cheap web development services.
Okay, so, what's the difference between cheap web development and professional web development?
There are some fundamental differences to be aware of when comparing cheap websites to professional websites. Here are some key considerations:
Cheap Websites:
Barebones, almost always built without an understanding of user or behavior flow.
No strategy behind the website, so it doesn't act as a sales funnel.
Lack a clear direction and purpose, because there's no understanding of website usability best practices.
No legal protections.

No Copyright – which means your work and digital presence are not protected.
No Privacy Policy – which communicates to users how you're handling their information and data. This is a website best practice that ensures transparency. Without communicating this information, it's left to the users to interpret, and can be argued that you're using it for purposes other than what was intended. Privacy or Data Policy is required under the CAN-SPAM Act if you are collecting any information about your visitors – such as their name or email.
No Terms Of Service – which communicates what users are agreeing to by using your website. This is also a website best practice that contains important information and also protects the brand and website.

Cheap websites are commonly built on "drag-and-drop" builders, such as Squarespace and Wix. See our article comparing the differences between Squarespace, Wix, and WordPress.

These platforms are easy to build on but are in fact not user-friendly and they have limited functionality.
Additionally, these platforms cost significantly more than professional web development as the business matures. They actually make it more difficult for a business to scale and grow.

Cheap websites usually do not track anything, which means you've invested in a website, and now you have no clue how people interact with it – no clue how much time they spend on each page, what pages they're entering the site from, what percentage of visitors are new vs. returning, etc.
No Quality Assurance, websites aren't tested for functionality on different browsers, or responsiveness to test layouts & user experience on different screen sizes.
Very commonly have no contract, so the developer is not obligated to offer any kind of support. Being that websites and their modules / components are updated anywhere from 2 – 10 times / week, this is a MAJOR red flag.
Compare these points with professional websites:
Developer is trained in the industry.

Website usability practices are implemented, which means your website is easy to use.
Modern design elements and standards are used, such as brand consistency and visually appealing elements.
Website is built with an understanding of American Disabilities Act (ADA) conformance, ensuring your on-site experience is user-friendly even for those who are visually impaired. Site owners are liable for ADA violations as of 2021.
Website structure & navigation practices are implemented, which means your website performs as a sales funnel.
Quality Assurance is built into the process, your website is tested on different browsers, different screen sizes, different device types, etc.

The marketer / agency / developer has a brand and a reputation on the line, which means they work under contract, with a statement of work, a timeline, and clearly defined expectations. They are responsive and care about your project being successful.
Project management is in place, which is a structure that avoids hiccups, missed deadlines, and unmet expectations – the entire plan is laid out from start to finish.
EVERYTHING IS TRACKED – You know who is on your website, for how long, how they got there, what page they entered on, what page they left on, and every page they visited in between. You know how many pages users are visiting and how many pages they visited before a conversion. Your conversions are tracked, so you can measure your Return on Investment (ROI).
It's also incredibly important to consider ongoing service & security
The difference between cheap web development and professional web development is perhaps most obvious when considering ongoing support and what kind of security is in place. It's worth noting that websites are a huge security vulnerability and must be monitored, as the average website will have anywhere from ~ 100 – 250 hacking attempts per day.
Cheap websites:
Usually little to no support.

Oftentimes requires you to submit support tickets to a third party service and depend on them for help – they still don't do it for you, they can give you information for how to do it yourself. Or oftentimes, explain that a specific functionality you are looking for is not available on their platform, which is likely why you couldn't figure it out in the first place.

If the web developer doesn't have industry experience, they likely can't troubleshoot any problems that arise on-site. Website elements and modules are usually updated multiple times per week, it's important that you have someone who can troubleshoot broken code and/or revert back to a previous version in case something is broken.
Many cheap web developers do not offer ongoing support. Which means, they build the website, give you access to it, take your money, and move on to the next person. So, when you want changes to the website, you either have to make them yourself or find a new web developer.
Perhaps the biggest red flag of all, is that cheap web developers rarely have a security strategy for web development projects. If there is one, it's usually barebones.
These points compare with a professional web developer's ongoing services & security strategy:
Making sure that your investment runs efficiently and does what it's supposed to is built into the service that you're purchasing.

If something breaks, the developer troubleshoots it.
You are not left to deal with the issue on your own.

Changes to your website can usually be purchased on an as-needed basis. Meaning when your website is built, there is an agreed upon fee for future changes.
Most importantly, a professional web developer will have a thorough security strategy. What does that mean? Here is just a glimpse of what we at NMS do as a part of our security strategy:

Secure-Socket Layer (SSL) Renewals – Your website security certificate is renewed every 90 days. This ensures every visitor has a unique, secure, encrypted connection.
Website Backups – The website is backed up on a bi-weekly schedule.
Website Updates – The website is updated every week, ensuring any security vulnerabilities are removed ASAP.
Emergency Recovery Backups – In the event of a hack or a total loss of a website, there are recovery files in our database that can revert the website back to a previous version.
Website Firewall – A website firewall is in place which prevents the injection of malicious code and malicious login attempts.
IP Blocking – IPs that have tried to attack or hack the site are blocked, so they cannot access the website in the future.
Platform Vulnerabilities – There are many vulnerabilities within Content Management Systems (CMSs or website building platforms). A professional web developer knows how to disable or patch these vulnerabilities.
For more information on website security, see our article on best practices for website security.
As you can see, a website is not the place to skimp out on your business – it's the single most important digital asset your brand and business will rely on for years to come. So, make sure it's done right! Your website should never be an afterthought, it is your digital storefront, don't throw it together – that makes people question if they should be buying from you!
Thank you for reading. For more information regarding New Moon Strategy's professional web development services, contact us!